L to R:Lai Choo, Lim Thian Huat, Carol Loo, Phua Hean Sim, Joe Pie Chong Seng, Pui Seng Tai, Ng Chow Seng, Godfrey Chang, Tan Pau Son, Ang Kee Lam, Tong Lye Heng, Ng Joo Chay, Wong Ah Jit and Mike Teoh.
MACVA Mock Cheque Presention to WO 2 Ng Chow Seng (Rtd)
21 Jun 18
MACVA President Maj Tan Pau Son (Rtd) presented a mock cheque of RM11,000 to WO 2 Ng Chow Seng (Rtd) yesterday morning in MACVA office at the Boulevard, Mid Valley City, Kuala Lumpur. The amount is MACVA contribution to assist him to participate in the International Weight Lifting Federations (IWF) 2018 Masters World Championship to be held in Barcelona, Spain from 16 to 21 August 2018. He is schedule to depart to Barcelona from KLIA on 15 Aug 18. Ng is a six times IWF Masters World Champion and will compete in the 69 kg under the 80 - 85 years old category. His six gold medals are as follows:-

• 2017 World Masters Games (Gold) in Auckland, New Zealand 69kg (M80+) Age 82.
• 2016 Masters World Cup (Gold) in Tokyo, Japan 69kg (M80+) Age 81.
• 2015 World Masters Championships (Gold) in Rovaniemi, Finland 69kg (M80+) Age 80.
• 2013 World Masters Cup (Gold) in Penang, Malaysia 77kg (M75-79) Age 78.
• 2012 World Masters Championships (Gold) in Lviv, Ukraine 69kg (M75-79) Age 77.
• 2011 World Masters Championships (Gold) in Limassol, Cyprus 69kg (M75-79) Age 76.

Ng continual pursuit of sport excellence at his senior age is to be admire. His 'never say died' attitude and discipline towards the weightlifting sport that he loves is something for Malaysian to behold. MACVA is very proud of 'Mr Strongman' Ng Chow Seng and wishes him a save journey to Barcelone and every success in his competition. We extends our sincere gratitude to all MACVs who have kindly contributed to this effort.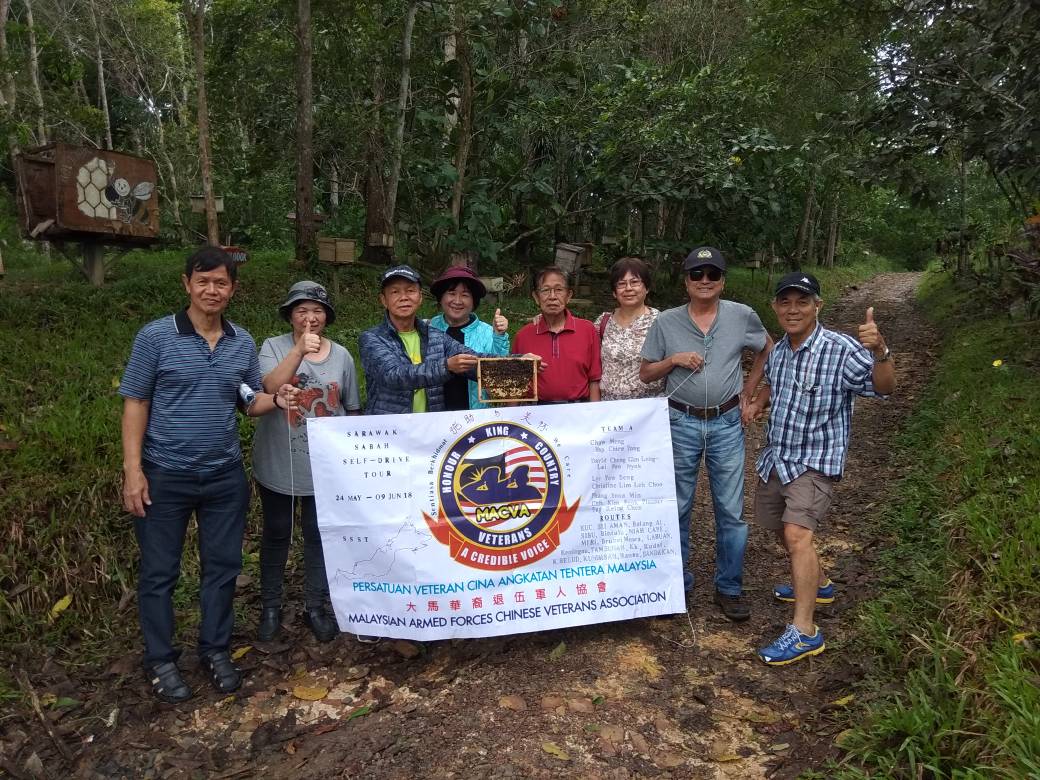 Team A at Kudat Gombizau Honey Bee Farm.
Sarawak Sabah Self Drive Tour – Team A Journey
12 Jun 18
An adventurous group of 8 MACVs and spouses recently completed a 17D16N Self Drive Tour from Kuching to Tawau. They visited military bases, scenic sights and meet up with comrades along the way while promoting MACVA and signing up new MACVS. MACVA is very pleased that its members are embarking on such activities which promote strong comradeship among Veterans and healthy families relationship. It also strengthens the comradeship between MACVs and Serving personnel of the Malaysian Armed Forces.
Read More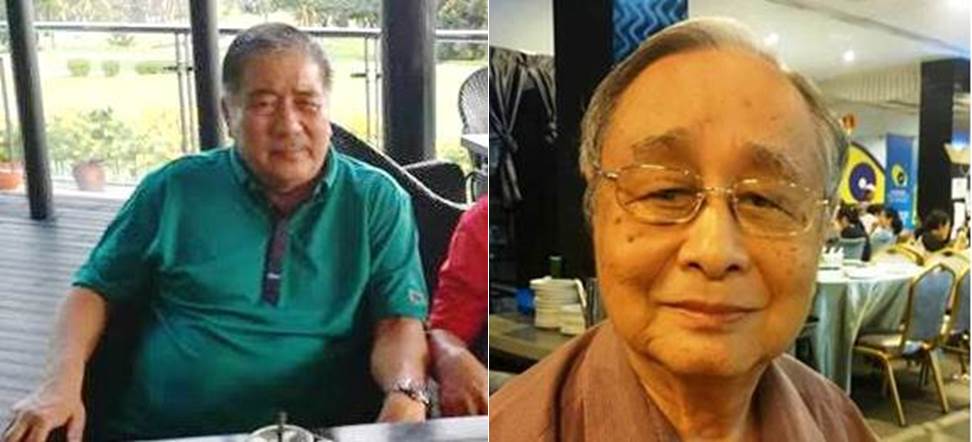 Capt Tong Lye Heng (Rtd) and Maj Dr Yong Boon How (Rtd).
Short Service Commissions (SSC) & Professional Duty (PD) Officers
9 Jun 18
MACVA has a mix of pensioned and non-pensioned soldiers, sailors and flyboys as life members. It is also a setup filled with commissioned officers from the Army, Navy and Air Force, irrespective of whether or not they belonged to the SSC, Regular Service Commission, Quartermaster, Special Duty, PD list or Reserves. "No Yong No Tong, No Tong No Yong" is a story about Capt Tong Lye Heng (Rtd) and Maj Dr Yong Boon How (Rtd). A SSC officer, a PD list officer, comrade in arms and how they become very close friends.
Read More