Commander Charles Thong Yin Sin RMN (Retired)

MACVA Tribute To Commander Charles Thong Yin Sin RMN (Retired) N/400073
KAT PTS AMN PJK PKB PPA PPM

Preface
The Straits Settlements Royal Naval Volunteer Reserve (SSRNVR) was established in Singapore on 27th April, 1934 by the British Colonial government in Singapore; Chief Petty Officer (CPO) Adnan Raji was recorded as the first Malayan rating to have joined this training establishment.

The Malayan Naval Force (MNF) was established on 24 December 1948 and bestowed the "Royal" status on 29 August 1952, and with that the local naval bases and ships were re-designated as Her Majesty's Malayan Ship (HMMS), as opposed to Her Majesty's Ship (HMS). This gazetted event changed the name of the MNF to the Royal Malayan Navy (RMN).

Though locals had enlisted as ratings from the onset of the navy, the leadership level was mainly complemented by Royal Navy (RN) and Royal Naval Volunteer Reserve (RNVR) officers on loan from the British Admiralty. There were no provisions to allow for locals to serve in the commissioned ranks.

The Admiralty in London, seeing the need for local officers to participate, gazetted the necessary regulations to facilitate the provisions:
1. The Royal Malayan Navy (Promotion to Branch Rank) Regulations, 1953.
2. The Royal Malayan Navy (Entry of Naval Cadets) Regulations, 1953.
3. The Royal Malayan Navy (Officers Pay and Allowances) Regulation, 1954.
4. The Royal Malayan Navy (Retired Pay, Pensions, Gratuities and other Grants) Regulations, 1955.

On the successful promulgation of the "The Royal Malayan Navy (Promotion to Branch Rank) Regulations, 1953" eight non commissioned CPO were selected for training and conversion to become Regular Special Duty (RSD) Officers. However, only two of the eight had passed the final selection. CPO Ismail bin Hassan and CPO Syed Halim bin Syed Abu Hassan were both commissioned on 1st December 1953 as Acting Commissioned Boatswains. They both eventually rose in rank and retired from the RMN in 1974 as Captain (Capt) Hj. Ismail Bin Hassan RMN (Retired) and Lieutenant Commander (Lt Cdr) Syed Halim Bin Syed Abu Hassan RMN (Retired). These two officers were assigned the service numbers N/400070 and N/400071 respectively, the first two service numbers for Malayan commissioned officers on record.

In the cadet intake category, Capt H. E. H. Nicholls RN, the first Senior Officer of the RMN (SORMN), had initially hoped that six candidates would be selected, four in the Executive and two in the Supply & Secretariat Branches, as the cadet officer intake category were opened to subjects from the British colonies and protectorates - Singapore and the "protected" Straits Settlement States, Federated and Unfederated Malay States of Malaya. Chia Cheng Lock, a Singaporean, was however the only one selected and had joined in January 1954. Lieutenant (Lt) Chia Cheng Lock RMN N/400072, a Supply and Secretariat Branch naval officer, parted ways on disciplinary grounds after serving eight years; he was assigned the third service number on record.

Early History
Charles Thong Yin Sin (Charles) was the next successful Officer Cadet candidate after Chia Cheng Lock; again the only one selected from over 73 mostly Singaporean candidates. Charles was, however, the very first successful Malayan Naval Officer Cadet admitted into the Executive Branch, also known informally/unofficially as the Seaman Branch.

Charles was born on 12th May 1936 in Batu Gajah, Perak. He commenced his education in Sultan Yussuf School in 1946 on cessation of the Second World War and had completed his General Certificate of Education (GCE 'O' Level) in 1952 and then a partial General Certificate of Education (GCE 'A' Level) in 1953 when Form Six was newly introduced in the Anderson School, Ipoh. It is prudent to note that Charles had completed 11 years of schooling in only 7 years.

On his successful selection, Charles joined the RMN on 21st June 1954 as Officer Cadet, and was eventually allotted the service number N/400073, the fourth service number for officers in the RMN's history.

In retrospect, the first golden batch of nine cadets, comprising of the first two Malaysian Chief of Navy, had joined in May 1955 and only after Charles' intake of June 1954. Being in the earlier intake and almost a year apart, Charles was the more senior, however, he was also subjected to a longer intensive BENBOW training scheme; all later Malayan/Malaysian Britannia Royal Naval College (BRNC) batches, after Charles, underwent shorter, alternative or revised type of schemes.
Cdr Charles Thong N/400073, Cdr Hj Ismail Hassan N/400070, Commodore Thanabalasingam N/400079 all qualified and commissioned under different naval training schemes.
BENBOW Cadet Training
After enduring the initial 10 weeks basic Officer Cadet training in HMMS MALAYA, Woodlands, Singapore (RMN Barracks) and HMS TERROR, Sembawang, Singapore (RN Barracks) he was despatched to BRNC, Dartmouth, United Kingdom in September 1954.

In BRNC, he was exposed to and received basic naval instruction in class, intensive physical training outdoors and practical days at sea onboard HMS REDPOLE and HMS STARLING, both these frigates were attached to the BRNC. Charles graduated after four months in December 1954 together with 61 other British, New Zealand, South African and Pakistani Cadet Officers.
BENBOW Cadets - Winter 1954 Passing Out. Charles is front row standing first from left.
The next stage of his cadetship training was the practical sea training phase onboard HMS TRIUMPH – the Cadet Training Aircraft Carrier - along with 200 other cadets in January 1955. HMS TRIUMPH sailed to Bermuda and the West Indies as part of their sea training routines. Charles had to spend a number of days onboard HMS VENUS, the frigate escort, to learn and experience a much smaller ship in high seas situations.
Aircraft Carrier HMS TRIUMPH and Escort Frigate HMS VENUS.
After the exposure in HMS TRIUMPH, his training continued when he returned to England in May 1955, this time, the sea training was undertaken around the English Channel, Irish Sea, Baltic Sea, and the North Sea. Charles was promoted from Officer Cadet to Midshipman on 1st September 1955.

He was then allowed to return home to Malaya for a short vacation, as his next phase training would continue in the Far East Bases and Fleet - HMMS MALAYA, HMMS PENYU, HMMS PELANDOK and HMS MODESTE.
HMMS PELANDOK and HMS MODESTE.
Charles joined HMS NEWFOUNDLAND - A Crown Colony Class Light Cruiser - in Singapore in February 1956. The ship was then involved with providing weather and other useful information in the Montebello Atomic Test off Western Australia. While serving HMS NEWFOUNDLAND, the vessel had sailed the seas to Fremantle, Perth, Hong Kong, Singapore, Trincomalee, Mukalla, and Aden.
HMS NEWFOUNDLAND 1956.
Charles Midshipman Assessment (Flimsies) in July 1956 by the Captain of HMS NEWFOUNDLAND.
While still in training and during the Suez Crisis, Charles was offloaded in Aden for a month in November 1956. Wikipedia defines the Suez Crisis as follows: The Suez Crisis or the Second Arab–Israeli War also named the Tripartite Aggression and Operation Kadesh or Sinai War, was an invasion of Egypt in late 1956 by Israel, followed by the United Kingdom and France. After Aden, Charles sailed onboard HMS CRANE to Mombasa, Kenya before sailing back to Singapore to rejoin HMS NEWFOUNDLAND.

Charles was promoted to Acting Sub-Lieutenant (Acting Sub Lt) on 1st January 1957. His training then continued onboard HMS NEWFOUNDLAND, HMS TAMAR the RN Barracks in Hong Kong and HMS OPOSSUM.
HMS OPOSSUM.
Charles Assessment as Sub Lt onboard HMS OPOSSUM.
In September 1957, after clocking the required exposure and sea time, Charles had then to attend the eight months Junior Officers War Course in the Royal Naval College Greenwich. Charles graduated from this college in April 1958.

After the Greenwich College, his training detachments in the Royal Navy Schools and Shore establishments were for a series of short intensive technical courses:
➢ HMS VICTORY – Divisional Course.
➢ HMS COLLINGWOOD – Electrical Engineering.
➢ Royal Naval Air Station, Ford – Flying Training.
➢ HMS SULTAN – Engineering.
➢ HMS DRYAD – Navigation.
➢ HMS EXCELLENT – Gunnery.
➢ HMS MERCURY – Communications.
➢ HMS DRAKE – Atomic, Biological, Chemical Warfare, Damage Control, (ABCD Course) and Fire Fighting.
➢ HMS VERNON – Torpedoes, Mines and Diving.
➢ HMS OSPREY – Anti-Submarine Warfare.

Charles was confirmed in the rank of Sub Lt on 20 February 1959 after successfully completing all the above mentioned courses. It was only then, that he was truly considered to have finally earned and received the King's Regular Service Commission.

Charles served onboard the HMS SALISBURY and HMS HARDY to acquire his Bridge Watchkeeping Certificate and spent the next six months at sea.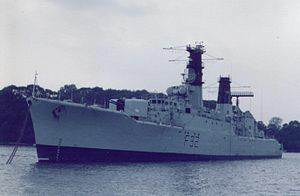 HMS SALISBURY.
HMS HARDY Watchkeeping Assessment for Charles.
In a short summary of his training, Charles who joined the RMN in June 1954 was only considered fully trained after undergoing the five years of training at sea and ashore (passing through two colleges, 13 schools and 13 ships) spread over five continents. Incidentally, Charles had already sailed the seven seas when he completed his naval training, and was the only Malayan Executive Branch officer ever undergoing such naval training and exposure. Charles was promoted to Lt, a fully qualified naval officer on 16 August 1959, the first ever Malayan to reach that rank in the RMN. Charles was fully equipped to serve the RMN by then. Charles eventually qualified as a Navigation Specialist in 1962.
Charles Passage and Service in the RMN
Being a pioneer in the Executive Branch, Charles was naturally setting Malayan standards and history as he progressed – in his personal passage of time for all his roles, responsibilities and assignments, some of them special while others historical in nature.

31 August 1957 – Officer in charge of a Naval Platoon during the Merdeka Day Parade in Kuala Lumpur.

December 1959 – Executive Officer (XO or second in command) HMMS SRI JOHOR, an inshore minesweeper. The Commanding Officer (CO) was a British Lt Cdr who was the Senior Officer Afloat in the RMN Flotilla of 12 seagoing ships. Charles took on more responsibilities as his CO was an alcoholic. The CO was caught in a severely intoxicated state by the Captain of the Navy in mid 1960; he was shipped home to England in disgrace.

April 1960 – Officer in charge of Naval Party in a State Funeral, towing gun carriage with the remains of the first Yang Di Pertuan Agong – Tuanku Abdul Rahman in Kuala Lumpur.
A State Funeral (Johor State in this case) with the towing gun carriage and naval involvement.
April 1960 – CO HMMS SRI PAHANG a seaward defence motor launch, the first Regular Serviced Commissioned Malayan to take command in RMN.
CO HMS MALAYA Assessment of Charles as CO of HMMS SRI PAHANG.
December 1960 – Officer in charge of Naval Party in State Funeral towing gun carriage with the remains of Malayan Chinese Association President, Tun Dato' Sir Tan Cheng Lock along the narrow streets of Malacca.

September 1961 - Officer in charge of Naval Party in State Funeral, towing gun carriage with the remains of the second Yang Di Pertuan Agong – Hisamuddin Alam Shah in Kuala Lumpur.

1961 - Senior Officer in charge of HMMS SRI PAHANG, HMMS SRI NEGRI SEMBILAN, HMMS SRI SELANGOR, & HMMS SRI PERAK on an operational visit to Phuket, Thailand (the first ever visit to a foreign country by fully Malayanised RMN ships).

January 1962 - CO KAPAL DIRAJA (KD) TEMASEK.
Picture taken 4 July 1966 during the Pay-Off of KD TEMASEK.
June 1962 – KD MAHAMIRU, KD TEMASEK, KD SRI JOHOR, KD SRI PERLIS and KD LANGKASUKA on expedition to ports in Sarawak and British North Borneo (now Sabah). Reports on these ports and the local people contributed in no small way to the formation of Malaysia on 16 September 1963.
February 1963 – Charles executed the commissioning of KD SRI KEDAH in Portsmouth, England on 6 February. Charles became the first CO KD SRI KEDAH.
KD SRI KEDAH.
April 1964 – the commissioning of KD JERAI and KD KINABALU in Devonport England on 17 April 64. The first two Malaysians, Charles & Cheah Leong Voon were selected to command Coastal Minesweepers KD JERAI and KD KINABALU respectively and promoted to A/Lt Cdr accordingly. Charles was in charge of both ships on a 3-week voyage from UK back to Singapore.
Commissioning of KD JERAI and KD KINABALU in Davenport England 17th April 1964.
September 1965 – Three Malaysians were among a group of 31 senior military officers from 10 countries who made a tour of US military establishments in Hawaii and Continental West Coast USA. Charles went along with Brigadier General (Brig Gen) Dato' Ibrahim Bin Ismail and Lt Colonel (Lt Col) Mohd Ghazali Mohd Seth at the invitation of Commander-in Chief, PACIFIC. They were privileged to fly in AIR FORCE ONE (Presidential Aircraft) from place to place. Both Ibrahim Ismail and Ghazali Seth were ultimately appointed as Chief of the Armed Forces before their retirement.
Charles welcomed by Admiral U. S. Grant Sharp, USN Commander in Chief Pacific.
Lt Col Mohd Ghazali, Brig Gen Ibrahim & Lt Cdr Charles with hosts.
April 1967 – Together with four other Officers of the Malaysian Armed Forces, they left for the United States Army Intelligence School in Fort Holabird, Maryland. Charles was by then attached as Staff Officer (Naval Intelligence) in the Joint Intelligence Directorate, MINDEF.
July 1968 – CO KD HANG TUAH in the rank of Acting Commander.
KD HANG TUAH the largest warship in the RMN then.
1969 - 1971 – Served as CO as well as Chief Staff Officer (Operations), Captain of the Fleet, Deputy Commander Naval Forces West Malaysia. Senior Officer of four RMN ships in command and control of port operations (code-named "OPS PUNGGAH") to secure wharves of Port Klang and to unload essential food items from cargo ships alongside, in order to feed starving citizens of Kuala Lumpur and the Klang Valley subsequent to the violent 13 May 1969 inter racial disturbances. All port activities were at a standstill until KD HANG TUAH arrived with several ships into Port Klang.
The Ops Punggah Organisation Chart.
August 1971 – As CO KD HANG TUAH, played host to the Yang Di Pertuan Agong, Permaisuri, Prime Minister Tun Abdul Razak onboard by presiding at a Royal Banquet while anchored off Pulau Tioman.

1972-1976 – Staff Officer (Reserves), Staff Officer (Administration), and Staff Officer (Exercises), MINDEF.

1976-1980 – Staff Officer KD SRI PINANG, RMN Volunteer Reserve Base, Residential Naval Officer Penang.

1981–1983 – Chief Staff Officer (Reserves), MINDEF.
Charles overall recorded appointments. He was even listed as CO KD Malaya while undergoing treatment.
1983-1987 – Staff Officer (Local Administration), Chief Staff Officer (Admin), Commanding Officer, Fleet Material Command HQ, RMN Base, Lumut.
A/Cdr 1 July 1984, Cdr 1 July 1985.
Anecdotes and Events Frozen in Time
Signed Up
Charles related that he never signed up; there was no necessity to do so. He therefore prefers to use the term "joined".

Aircraft Carrier Flying Experience
Charles not only underwent his training in an Aircraft Carrier, but as part of a training exposure, he was required to experience the taking off and landing, in a trainer aircraft (Percival P.56 Provost), onboard the aircraft carrier. When he confessed to the pilot, on his very first experience that he had passed out during a specific flight manoeuvre, the pilot replied that "he too had passed out".

Other Ranks Service
What is interestingly written in his (BAT. D. 86- Pin 74) under: Perkhidmatan Yang Lampau, jika ada – "Perkhimatan LLP: 21 Jun 54 sehingga 19 Feb 59." LLP in full is Lain Lain Pangkat or Other Ranks. LLP is more commonly associated to denote those in the "enlisted ratings" structure.
Serving Majesties and Excellencies
During an active and colourful naval career spanning 34 years, prior and post Independent Malaya/Malaysia, Charles had the honour to serve:
➢ One Queen – Elizabeth II as Head of Commonwealth.
➢ Nine Kings (the first nine Yang Di Pertuan Agong).
➢ Two Governors (Singapore and Penang).
Charles receiving the third Yang Di Pertuan Agong Tuanku Syed Putra Almahum Syed Hassan Jamalullail.
Charles with fourth Yang Di Pertuan Agong – Tuanku Ismail Nassiruddin Shah.
Well Travelled
On his SECURITY QUESTIONNAIRE he answered – when he was asked to state countries you have visited outside the Federation and Singapore since 1945: United Kingdom 1954, West Indies & Bermuda 1955, (France, Eire, Denmark, Norway) 1955, Hong Kong 1956, Western Australia 1956, (Ceylon, Aden, Kenya) 1956, Hong Kong 1957, United Kingdom 1957, France 1958, Germany 1958, Eire 1959, Thailand 1960, Brunei 1962, United Kingdom 1962, Belgium 1962, Channel Islands 1963, (Portugal, Gibraltar, Malta UAR) 1964, (Aden, Ceylon) 1964 and (Thailand, Hawaii, California, Washington State) 1965.

From the RN to the RMN
Charles was one of those who had joined the RMN in pre independence Malaya who was subjected to rules and regulations of not only the RN and RMN but also during the transition between the two. On receiving a memo (below) while in UK, Charles who was doubtful about the new procedures, had written to the Chief of Naval Staff (CNS) directly; and the CNS' responses to him are in Italics:
| | |
| --- | --- |
| | |
1. Charles: Is a syllabus for the promotion examination published?
CNS: A syllabus for the examination has not yet been published. It will be on the lines of the RN destroyer command examination adapted for RMN requirements.

2. Charles: What is the frequency of these examinations, and at what seniority is one qualified to take them?
CNS: A firm decision has not yet been made.

3. Charles: When is the first selection board for promotion to Lt Cdr expected to take place?
CNS: No date for this selection board has been fixed but it will be when some officers have qualified and are senior enough.

4. Charles: At what seniority does a Lt Cdr in the RMN scheme come into zone for Commander?
CNS: This has not been decided but it should not be less favourable than the Army/Royal Malaysian Air Force (RMAF) promotion schemes.

5. Charles: I believe that some Army officers can take a course to prepare for the equivalent of the qualification board for Lt Cdr. If so will the RMN officers be afforded this facility?
CNS: There will not be a formal course to prepare officers for the examination.

6. Charles: There is one other matter which affects the choice of promotion scheme, and which I only raise, with some misgiving, because of the importance of the decision which I am required to make. Is the new promotion scheme to be used as a means of altering the racial balance within the Navy? This is a policy of which we have already been made aware officially.
CNS: My advice to any officer is that if he does not think himself incapable of passing the examination and has a chance of promotion, he should choose the RMN scheme. In your case, I would say you have everything to gain by doing so. Most of you and your contemporaries should benefit considerably. The question of racial balance should not arise. Racial balance effects numbers entering the services, but then it should no longer apply.

Promotions
➢ Officer Cadet – 21 June 1954.
➢ Midshipman - 1 September 1955.
➢ Acting Sub-Lt - 1 January 1957.
➢ Sub Lt – 20 February 1959.
➢ Lt – 16 August 1959.
➢ Acting Lt Cdr – 17 April 1964.
➢ Lt Cdr – 16 August 1965.
➢ Acting Cdr – 16 July 1968.*
➢ Lt Cdr – 1 January 1972.
➢ Acting Cdr – 1 July 1984.
➢ Cdr – 1 July 1985.
➢ Cdr (Retired) – 12 May 1988.

*On the 3rd February 1970, Charles was advised that the No 1 Selection Board (Navy) did not recommend confirmation to Commander and that the promotion of officers beyond Lt Cdr is carefully scrutinised and vetted by the Armed Forces Council.

Reversion in Rank
On reverting from Cdr to Lt Cdr in January 1972, Charles was posted to serve at the Ministry of Defence in Kuala Lumpur. He immediately noticed how his fellow officers re-acted to his demotion in rank. A few of them, senior as well as junior, made attempts to belittle him with offensive remarks. However, the majority of them including ratings, he was glad to declare treated him with all due respect and sincere friendship which continued until today and this has been truly appreciated by him, He had fully realised at that time who were really his friends and who were not and this matter had an impact on his life initially.
Navy Chief's final testimony on Charles' retirement – "He has given his full dedication and loyalty throughout his 34 years service."
A Freeze Frame - Seniority List Promulgated on 5 March 1965
Charles had kept his copy of Royal Malaysian Seniority List referenced NAVY/1467 dated 5 March 1965. Some notable details of officers in service at that point of time were as follows:
➢ Allen Nelson Dollard RAN – Chief of Naval Staff, Naval Staff Division with the rank of Commodore.
➢ James Fortune Rose Weir RN – In Command, KD MALAYA with the rank of Commodore.
➢ Michael John Mann RN – In Command KD HANG TUAH with the rank of Cdr.
➢ Brian Commack RN – In Command KD LEDANG with the rank of Lt Cdr. (Senior Officer 25th Minesweeping Squadron).
➢ Charles Thong Yin Sin RMN N/400073 – In Command KD JERAI with the rank of Acting Lt Cdr (Lt 16/8/59).
➢ Ismail Bin Hassan RMN N/400070 – In Command KD MUTIARA with the rank of Acting Lt Cdr (Lt 1/12/59).
➢ Cheah Leong Voon RMN N/400077 – In Command KD KINABALU with the rank of Acting Lt Cdr (Lt 1/9/60).
➢ Thanabalasingam s/o Karalasingam RMN N/400079 – Executive Officer KD HANG TUAH with the rank of Acting Lt Cdr (1/1/61). (First Malaysian CNS)
➢ Malcolm William Alvisse RMN N/400082 – In Command KD SRI PAHANG with the rank of Lt.
➢ Mohd Zain Bin Mohd Salleh RMN N/400084 – Instructional Duties, Federation Military College with the rank of Lt. (Second CNS)
➢ Viswanathan Ramachandran RMN N/400088 – In Command KD SRI MELAKA with the rank of Lt.
➢ Cheah Phee Cheng N/400091 – In Command KD SRI SARAWAK with the rank of Lt.
➢ Teoh Kim Chooi RMN N/400093 – In Command KD SRI JOHOR with the rank of Acting Lt.
➢ Abdul Wahid Anang RMN N/400140 – In Command KD TEMASEK with the rank of Acting Lt.
➢ Abdul Wahab Bin Nawi RMN N/400099 – Executive Officer KD MAHAMIRU with the rank of Acting Lt. (Third CNS)
➢ Mohd Sharif Bin Ishak RMN N/400144 – Executive Officer KD SRI MELAKA with the rank of Sub Lt. (Fourth CNS)
➢ Ahmad Ramli Bin Hj Mohd Nor RMN N/400216 – Cadet Under Training. (Fifth CNS)
➢ Mohd Ramly Bin Abu Bakar RMN N/400228 – Cadet Under Training. (Seventh CNS)
➢ Abu Bakar Bin Abdul Jamal RMN N/400230 – Cadet Under Training. (Sixth CNS)

The Thong Family in Service
If Charles Thong Yin Sin is the first Malayan to be selected into the RMN, his older brother David Thong Chee Sin was also selected into the Federation Regiment as one of the new regiment's pioneer officers, which is today coined the General Gerald Templer's 12 Superb Men – the late David retired as Lt Colonel from the Armoured Corp. A younger brother, Albert Thong Hon Sin was the first ever Chinese to be promoted as First Admiral in the RMN in 1979. Another first cousin was the late Bernard Thong Kwong Sin a police inspector (no ordinary policeman as aptly described by the late Datuk Seri Yuen Yuet Leng). He was one of the very few whom, in service, was awarded the Jasa Perkasa Persekutuan (JPP) the third highest bravery medal twice over, a feat equalled by only a few.
Charles, David, Albert and Bernard.
Ships' Name Transitions
Not many will recall that local naval ships were initially named in a sequence from HMS to HMMS to KSPB before KD in the passage of time. Charles recalled that Kapal Diraja (KD) was only used with effect from 3rd Nov 1961 when KD Mutiara was commissioned. All other RMN ships had to put up with Kapal Sri Paduka Baginda (KPSB) for a year or more before that.

Visitors Guest Book
Charles always insists that all guests sign the Guest Book. He has three volumes. He has signatures of who is who, whether or not they are civilian or military; and his prized possession is the one from the former Prime Minister of Malaysia – Tunku Abdul Rahman Putra Al Haj.
Soon signing the Guest Book.
Tunku Abdul Rahman had signed his Guest Book.
Panglima Angkatan Tentera.
Ketua Turus Tentera Laut.
Specialist Courses Attended
➢ 1962 - Other Nations Navigation Course in HMS DRYAD near Portsmouth, United Kingdom.
➢ 1967 - Senior Foreign Officer Intelligence Course in Fort Holabird ((US Army Intelligence School) Baltimore, Maryland, USA.
➢ 1968 – Destroyer Command and Weapon Control Courses in Australia in HMAS WATSON in Sydney and HMAS CERBERUS near Melbourne.

Federal and State Awards
For his services and roles, Charles was accorded:
➢ KAT - Kesastria Angkatan Tentera, 1984.
➢ PTS – Perwira Taming Sari, 1988.
➢ AMN – Ahli Mangku Negara, 1967.
➢ PJK – Pingat Jasa Kebaktian, 1978.
➢ PKB – Pingat Khidmat Berbakti, 1961.
➢ PPA – Pingat Perkhimatan Am, 1968.
➢ PPM – Pingat Peringatan Malaysia, 1963.

Conclusion
Charles retired from the RMN on reaching his 52nd birthday on 12 May 1988 in Penang. He is married to Jenny Wong Meow Sin of Johor Bahru and has four children. Until stricken by severe illness recently, Charles had been serving the Lord and fulfilling missionary works.

Charles had signed up as a Life Member of Malaysian Armed Forces Chinese Veterans Association (MACVA), and is in remission from cancer. MACVA wishes Charles continued good health, wellbeing, a happy and pleasant retirement. We thank Charles profoundly for his loyalty and service to King and Country. MACVA remains proud of Charles, a naval pioneer.
Charles receiving his MACVA Goody Bag.
MACVA Hospital Visit after Charles Surgery.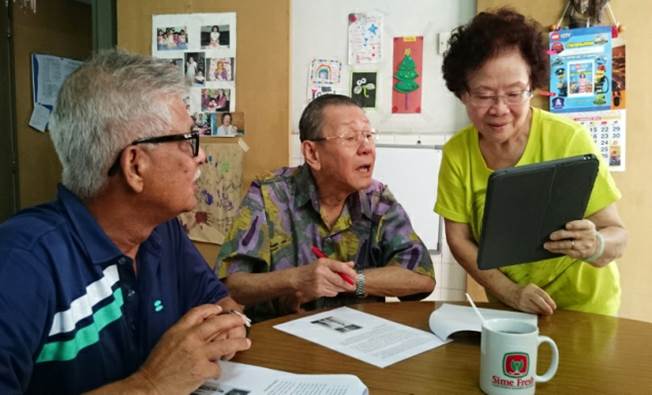 In Consultations with Jenny Thong on this Article.
On behalf of MACVA, Charles handing Flag over to wife of late Cdr S Y Foong.
Lt Soon Tet Leong RMN (Rtd)

13 Feb 18