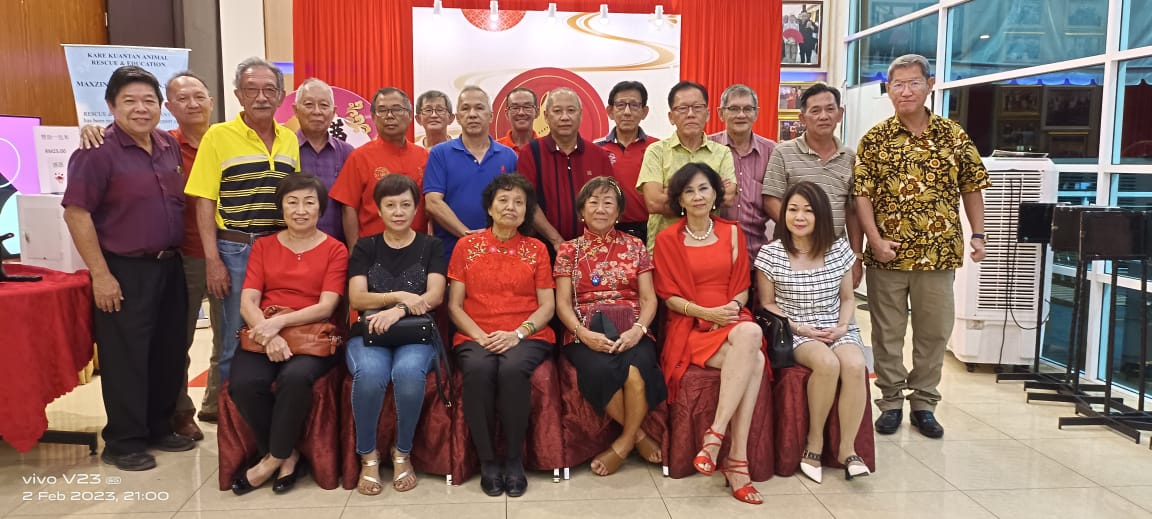 STANDING LR: LEONG POK SENG, LIM BOK CHAI, EIAP ENG HWA, CHU CHI HIM, TAN MENG WAT, TAN BOON KEE, LEE HO MEI, TEH CHAI HOCK, TOO JEE TIANG, LOO LEONG WEI, TEH CHIN CHOO, SHIM TUCK HIM, LEE KIM TECK, JOHN PHOON. SITTING LR: MRS EIAP, MRS LEE HO MEI, MRS TAN MENG WAT, MRS JOHN, MRS TEH CHIN JOO, MRS LEE KIM TECK.
East Coast Chapter CNY Dinner
6 Feb 23
East Coast Chapter MACVs successfully held a CNY Dinner on 2 Feb 23 to welcome the Year of the Rabbit. A total of 20 MACVs and spouses attended the event held at Maxim Restaurant Kuantan. Also present at the dinner was VP RMAF John Phoon and wife. It was a fantastic sight where the Veterans got together and caught up with each other while enjoying the splendid food. Everyone was enjoying the festive occasion, while recollecting their good time together. Well done to all present at the dinner showing great camaraderie and comradeships. Kudos to East Coast Chapter for organising the fabulous dinner.