MACVA Activities
Sarawak Chapter MACVs Fellowship
18 Sep 18
Sarawak Chapter MACVs had a fellowship get together on 17 Sep 18 at Cafe Kim Hock Lim, Kuching where 22 Veterans took time off and caught up with each other. Many are into their late seventies and have signed up to serve in the late 1950's and early 1960's. The comradeship shown and camaraderie demonstrated were fantastic as they met up with old buddies and share stories of their younger days serving the King and Country with the Malaysian Armed Forces. Also present was VP Army Godfrey Chang and kudos to Foo Ah Cheng for organising the event.

Those present at the fellowship includes:-
Godfrey Chang, Beh HC, Chew TA,
Goh JT, Chan HB, Johar Yusof,
Yee FS, Austin Wee, Chuah CH,
Tan MS, Peter Ting, David Fu,
Robert Guan, Yong SN, Rocky Chan,
Teoh YS, Chong Kok Hing, Lee SW,
John Lai, Low ET,
Liew Yoon Kim and Foo Ah Cheng.

L to R:Foo Ah Cheng, Peter Ting, Robert Guan, Austin Wee and Godfrey Chang.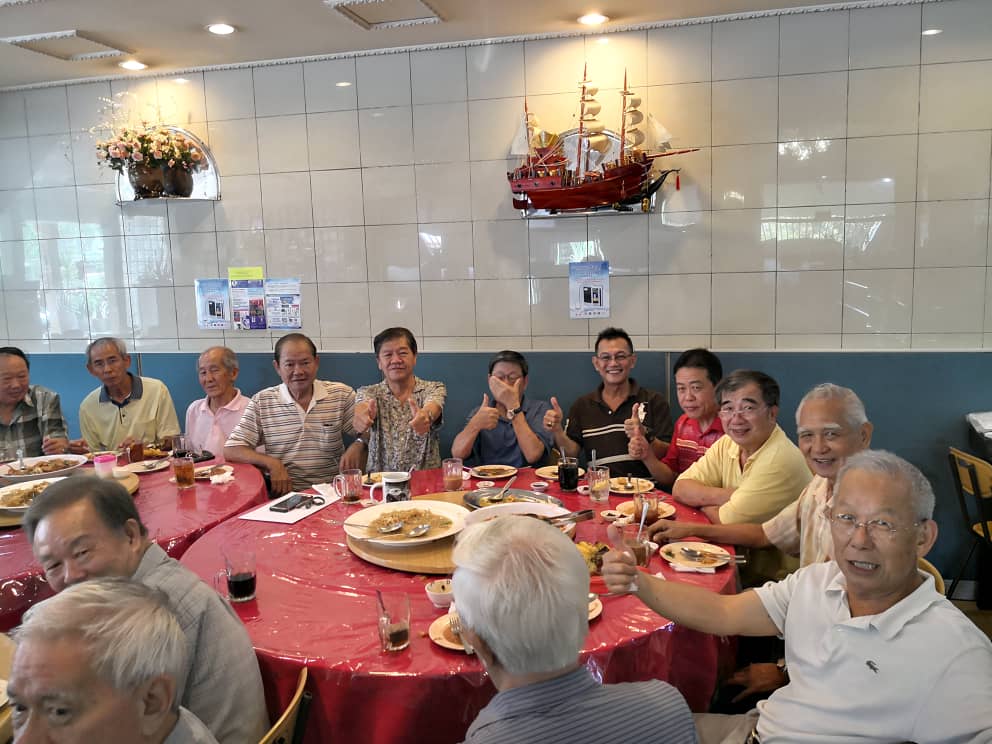 Lunch at Cafe Kim Hock Lim.
61st National Day Celebration
2 Sep 18
The 61st National Day Celebration was held at Dataran Putrajaya on 31 Aug 18. The historical event was significance in celebrating a new Pakatan Harapan-led Federal Government and a return to Putrajaya after last hosting the event 13 years ago. The ceremony began upon the arrival of Yang di-Pertuan Agong Sultan Muhammad V. A 14-gun royal salute, symbolic of the 14 states in Malaysia, was executed by the 41st Ceremonial Battery of the Royal Artillery Regiment accompanied by the hoisting of the Jalur Gemilang and the singing of the Negaraku.

Also present were Prime Minister Tun Dr Mahathir Mohamad, Deputy Prime Minister Datuk Seri Dr Wan Azizah Wan Ismail, Cabinet ministers, foreign representatives and 300,000 Malaysians. The 3 branches of the Malaysian Armed Forces took part along with the Police and the Malaysia Maritime Enforcement Agency where a total of 12,295 personnel and 475 assets were involved in the parade and procession.

MACVs present at the celebrations were:-
Honsec Lt Col Wong Ah Jit (Rtd),
Lt Col Liew Swee Meng (Rtd),
Lt Col Ir Raymond Goh Boon Pah (Rtd),
WO 2 Baktha Vachalu (Rtd),
SSgt Lim Chang Sun (Rtd),
Lt David Fu Chee Seng (Rtd) PGB and wife Brenda Pui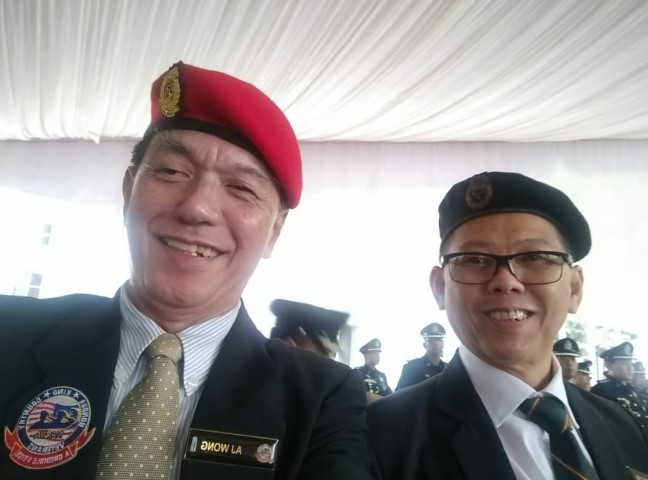 Wong Ah Jit and Liew Swee Meng.
Raymond Goh, Baktha Vachalu and Jimmy Lim.
David Fu with wife Brenda Pui Su Ping.