MACVA Activities
MAF Veterans Rendezvous March 2021
28 Mar 21
MACVA organised the above event on 24 Mar 21 at the Heritage Club and Lounge, the Royal Chulan Kuala Lumpur. More than 100 members, wives, guests and friends attended the rendezvous which was held in conjunction with the 2021 Chinese New Year and the 88th Army Day. MACVA also celebrated the 85th birthday of Rear Admiral Tan Sri Dato' Seri (Dr) K. Thanabalasingam (Retired) at the same occasion.

The programme of the event were as follows:-
a. 12.00 pm - Heritage Club door open.
b. 2.30 pm - Welcome remarks from MACVA Presiden Brig Gen Datuk Goh Seng Toh RMAF (Retired).
c. 2.35 pm - Army Day - Inilah Barisan Kita.
d. 2.40 pm - Tan Sri Thanabalasingam Birthdaay.
e. 2.45 pm - Sppech by Tan Sri Thanabalasingam.
f. 3.00 pm - Fellowship continue.

On the occasion of his 85th birthday, MACVA and all members would to wish Tan Sri Thanabalasingam the best of health and happiness. MACVA would like to express its appreciations to all who attended the rendezvous for making it a successful event. We would also like to express our sincere thanks to the Royal Chulan Kuala Lumpur.
Tan Sri Thanabalasingam cutting birthday cake.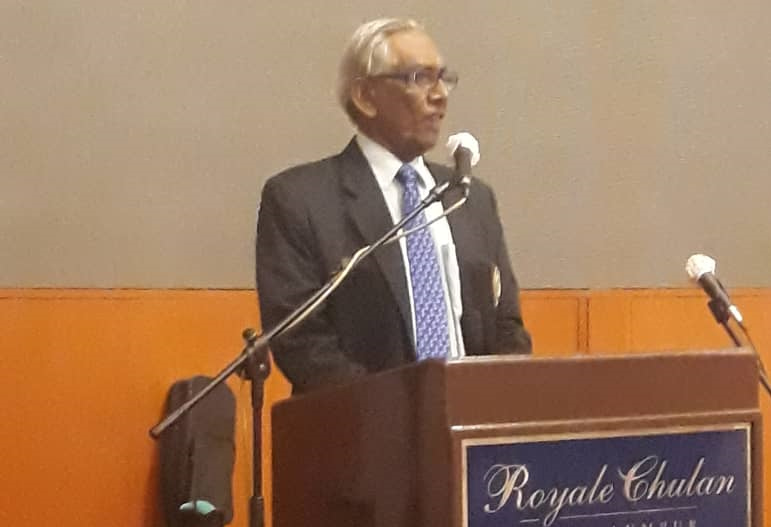 Tan Sri Thanabalasingam speech.
Standing to Inilah Barisan Kita.