Charity and Useful Works
MACVs Welfare Visits
27 Jul 20
Malacca Chapter MACVs visited Chan Mu Ong at his daughter residence in Taman Sin Hoe on 23 Jul 20. Chan is recovering from a mild stroke that he had suffered. Northern Chapter MACVs led by Ng Chor Huat visited Goh Meng Foong at Farlim Apartment, Penang on 25 Jul 20. Goh is recovering from an operation he had undergone in April. Tan Wee Peng presented him with health food during the visit.
LR: Lim Khoon Hing, Tan Wee Pang, Goh Meng Foong, Phoo Ah Foo, Ng Chor Huat.
A 2nd Northern Chapter group led by Francis Lee also visited Tan Tee Heng and Boey Ton Men at their residences in Bukit Mertajam on 25 Jul 20. Francis presented both MACVs with Get Well Angpow during the visits.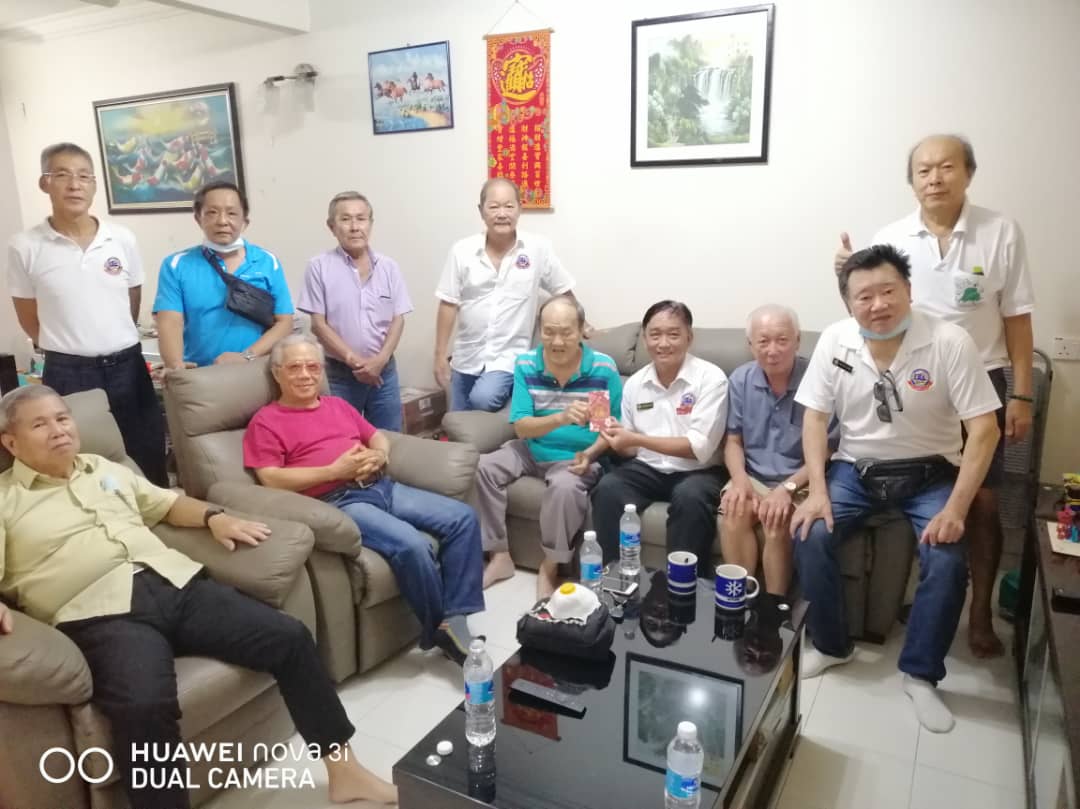 Sitting LR: David Chiang, Ooi, Tan Tee Heng, Francis Lee, Thomas Au, Tan WP. Standing LR: Chen, Norman, Yeoh, Lim, Niah.
Sitting LR: David Chiang, Boey Ton Men, Francis Lee. Standing LR: Lim, Yeoh, Tan WP, Chen, Ooi, Thomas Au.
The MACVs have taken time off to visit their fellow colleagues; cheering them up and wishing them well. This small gesture shows great camaraderie and comradeship among MACVA members and kudos to all who have made the effort. It is one of MACVA objectives to render assistance and support to its Veteran members who are in dire need of help and we pray for their speedy recovery.