Charity and Useful Works
MACVs Welfare Visit
5 Apr 21
NC Chapter MACVs visited Khoo Cheow Hooi TA Army at his apartment at Desa Mawar, Air Itam, Penang on 3 Apr 21. Khoo is recovering from a motor vehicle accident that he met in January 2020 which resulted in a 35 days hospitalization.

During the visit, Jerome de Silva presented Khoo with Get Well Angpow. Also present during the visit were Residen Association Chairman Lee Cheng Eam and Secretary Ramalingam.

The NC team then visited Peace and Harmony Home in Gelugor, Penang where Yeow Teck Seng presented Trishaew-men Project goodies to its Principal Tan Swee Ban.

The MACVs have taken time off to visit their fellow colleague, cheering him up and wishing him well. This small gesture shows great camaraderie and comradeship among MACVA members and kudos to all who have made the effort. We wish Khoo a speedy recovery.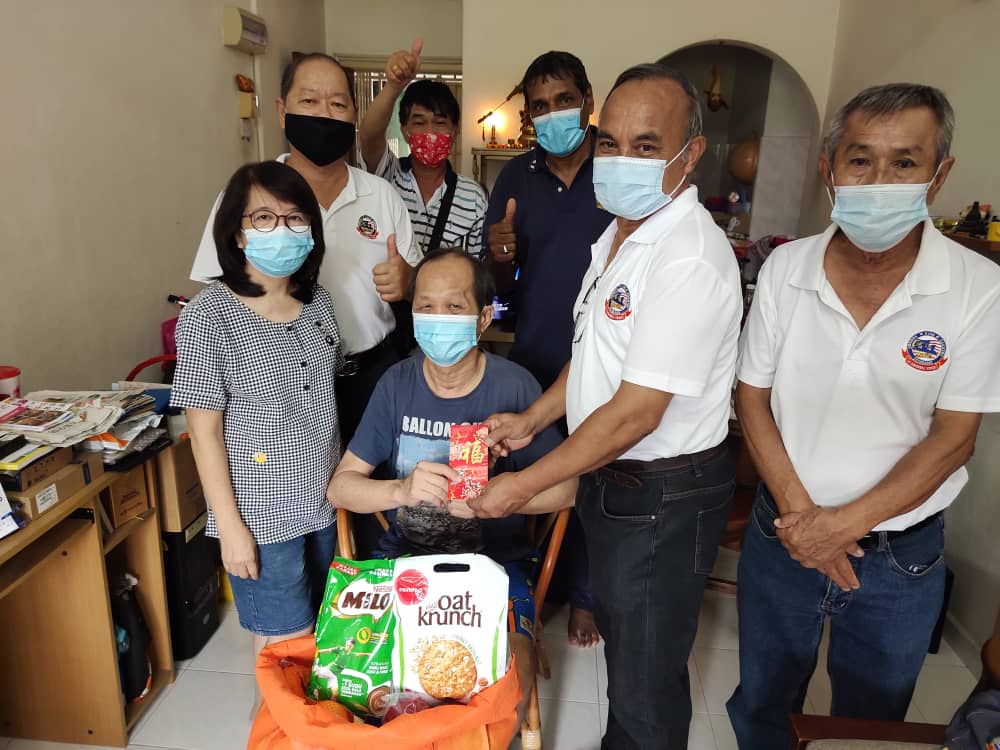 Standing L to R:Mrs Khoo, Lim Khoo Hing, Lee Cheng Eam, Ramalingam, Jerome de Silva, Yeoh Teck Siew. Seated is Khoo Cheow Hooi.
At Peace and Harmony Home. L to R: Jerome de Silve, Lim Khoo Hing, Tan Swee Ban, Yeow Teck Seng and Ng Chor Huat,